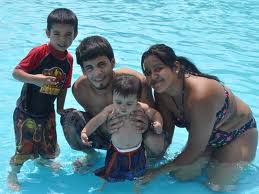 Dear Prospective AS&T Member,
Thank you for your interest in the Annandale Swim and Tennis Club! Our club has a lot to offer – great facilities, friendly members, family activities, team sports and much more.
Reduced rates for 2017
New family membership: $565 Now just $400!
New individual membership: $390 Now just $250!
AS&T membership includes use of our tennis courts throughout the year, weather permitting. All other AS&T facilities will be open from Saturday, of Memorial Day weekend through Monday, Labor Day. You are welcome to check out our facilities any time during that period.
Our 2017 New Member packet is available here.   Please return the completed application with payment to the pool on opening day or mail to:
Annandale Swim and Tennis
PO Box 271
Annandale, VA 22003
For any questions or concerns, please contact us at ast.membership@ast22003.org and we will be happy to help.