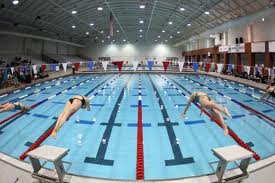 Annandale Swim & Tennis offers a Winter Swim Program which is focused on maintaining swim technique and endurance over the Fall/Winter/Spring seasons. This program has been in place for over 25 years and offers your children a simple but competitive style of coaching that will keep your child on track for next summer's NVSL schedule.
Our approach is to focus on stroke skill development, while increasing the swimmers endurance. We use techniques recommended by world class coaches and customize it to each swimmer. Our program starts out with young swimmers who are looking to move from basic swimming into competition and progresses up to high school swimmers. Our focus is to make sure you swimmer improves in the off season and has fun while doing it. We look forward to your child joining our program which is the best deal around.
For more information click here.
If you have any questions, please contact ast.membership@gmail.com with questions.